Autodesk Inventor Level I Training Course
Learn the features and functions of Autodesk Inventor in this 3-day intro course. Create part and assembly models and document designs with drawing views.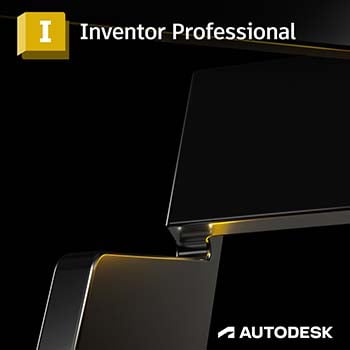 Course Overview
| | |
| --- | --- |
| Prerequisite | Good working knowledge of basic drafting procedures and of Windows OS. When registering for an eTraining session, please note that this course is not suitable for the LT version of this software. |
| Manual | Inventor CAD Users Courseware |
| Length | 3 days |
*Starting times for online training vary.
Course Details
The Inventor Level I course will provide you with a thorough understanding of the features and functionalities offered in the Autodesk Inventor product. Included is the instruction on how to create part and assembly models, and document those designs with drawing views.
After completing this course you will be able to:
Utilize the Design Support system and on line help
Understand the Inventor part modeling process
Create, Constrain, and Edit sketched features
Effectively work with Construction Planes, Axes and Points
Fillets, Chamfers, Shells and Patterns
Create Views, Sheets, Title blocks, and edit part drawings
Use Assembly modeling to Create, Place and Constrain components
Design and sketch adaptive parts with features and occurrences
Manage model data using Templates and Design Assistant
Exchange model data by Linking, Translating and Importing
The following modules will only show up on dynamic pages, NOT this listing page.
The Hagerman Advantage:
Exceptional Training and Support
Hagerman training provides maximum value from your technology investment, and Hagerman support delivers prompt assistance when you need help.