The Hagerman Advantage
Hagerman & Company has built our success on the quality of software, services, solutions, and our relationships with every client.
Trust us to make your projects more efficient, productive, and most of all, profitable.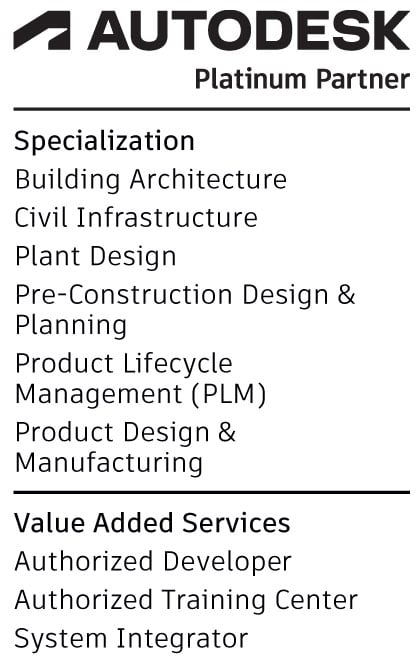 Best in Class Experience, Expertise, and Exceptional Work Ethic
Hagerman & Company has been an Autodesk partner since 1984, and over the years we have earned many awards, certifications, and specializations. We take pride in these accomplishments, as they would not be possible without the experience, expertise, and exceptional work ethic that is embodied by our team of professionals at Hagerman & Company.
Autodesk Specializations
The Autodesk Specialization Program differentiates Autodesk partners based on their proven ability to deliver on desired customer outcomes. Partners who earn specializations are recognized for their dynamic capacity, capabilities, proven customer success, and service delivery excellence.
Awards and Certifications
Hagerman & Company has also earned the following awards and certifications:

Autodesk Best In Class Customer Success Award - 2022
Hagerman met the following criteria to earn this prestigious award, which was presented at the Autodesk OTx Conference in March, 2022:
Best in class customer success team with a commitment to customer success
A data-driven approach, customer segmentation, digital and human touch, dedicated CS personnel, strong renewal and retention rates, focus on leading indicators.
Proven ability to foster customer relationships post-sales
Demonstrates ability to expand renewals into new opportunities
Not only customer win stories, but this award is to recognize the customer success approach
A collaborative approach to ensuring customers' desired business outcomes are achieved

Woman Owned Business
Hagerman & Company has earned the national certification as a Women's Business Enterprise by the Women's Business Enterprise National Council (WBENC).
WBENC's national standard of certification implemented by the Women's Business Development Center-Chicago is a meticulous process including an in-depth review of the business and site inspection. The certification process is designed to confirm the business is at least 51% owned, operated and controlled by a woman or women.
By including women-owned businesses among their suppliers, corporations and government agencies demonstrate their commitment to fostering diversity and the continued development of their supplier diversity programs.

Autodesk Platinum Partner
Hagerman & Company maintains a Platinum Partner status - which is the highest tier partnership that can be attained by a Value Added Reseller.
Platinum Partners are required to make significant investments in personnel, training and certifications, and must score at the highest levels of customer satisfaction through the Autodesk CSAT survey program.

AIA Continuing Education Provider
Hagerman & Company is a certified AIA Continuing Education Provider that offers AIA members the opportunity to earn the necessary AIA continuing education credits needed to stay at the top of their field and grow the profession.