Achieve More With an Engineering Process Consultation & Review
Optimize your engineering processes with our Consultation & Review service. Hagerman & Company will conduct an engineering process review and provide a detailed report of your existing processes and suggested improvements.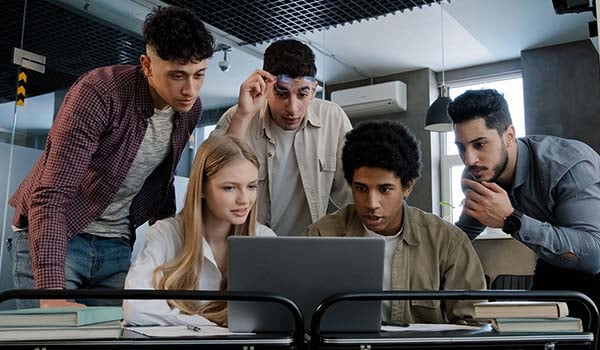 Consultation & Review
Engineering software (CAD, CAM, and PDM) typically represents a sizeable investment for most businesses, and the success or failure to implement these tools in an effective manner has a direct impact on profitability. Taking full advantage of the capabilities of your engineering software is crucial to both maximizing its impact on your business and ensuring a return on the software investment itself.
Hagerman & Company is here to help with our Consultation & Review service. We investigate your existing CAD and CAD-related engineering processes, document those processes, and offer suggestions for improvements.
Activities
A typical Consultation & Review engagement includes:
Review of existing CAD software and how it is used
Review of current document control procedures including:

New document creation
Document release and revision

Review of communications between engineering and other departments including sales, purchasing, and manufacturing
Interview of personnel for Best Practice CAD review
Follow-up recommendations
Initial discussions are conducted with members of the engineering department along with relevant personnel in other departments. Other individuals may be asked for input based on initial discussions. Hagerman will keep interviews as short as possible to minimize your time commitment. Interviewees should be prepared with a list of software or process issues prior to the interview.
Deliverables
At the conclusion of the Consultation & Review, you receive a detailed report outlining the existing processes and suggested improvements. We present a structured project plan with well defined, detailed phases including suggestions for software implementation, software usage, processes and training which provides a clear path to the successful achievement of the defined goals.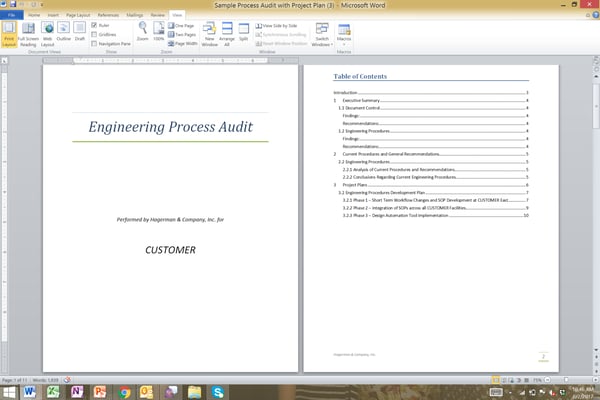 The following modules will only show up on dynamic pages, NOT this listing page.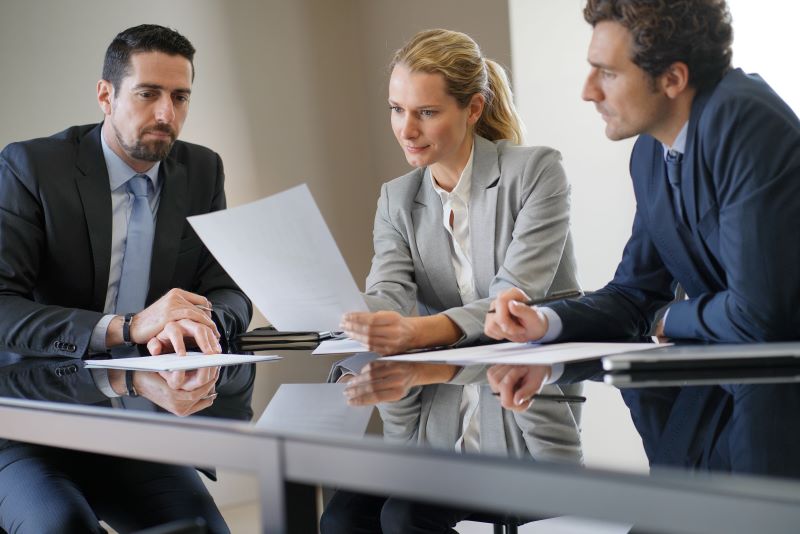 Why Choose Hagerman
Hagerman & Company has built our success not only on the quality of solutions that we offer, but also on the relationships we've built with our clients. To do this, we have adopted a comprehensive Customer Success strategy designed to drive increased long-term customer value, improve the customer experience, and ensure customer satisfaction. This philosophy is shared across our entire organization, including sales, marketing, service delivery, and back-office support.
As a solution provider, we offer the tools to make your company more efficient, productive, and most of all, profitable. We do this by offering best-in-class software paired with professional services delivered by an exceptional team of industry consultants, solutions engineers, and support staff.
Let's Talk Strategy
Hagerman & Company can customize a solution to meet your company's strategic goals. We connect, improve and automate efficient systems within your organization so you can deliver more innovative solutions to your customers.
Contact us today to schedule a business consultation.