Automate Your Vault Workflow with coolOrange powerJobs
powerJobs is a unique world-class solution for CAD/Vault users to automate manual tasks, save precious time and increase throughput. Created by passionate industry experts at COOLORANGE, it is equipped with everything you will ever need to speed up your workflow and produce error free results. From auto-publishing files to smart printing, providing file security and even notifying users, powerJobs is your one solution to many problems.
Save Time With Automation
In terms of integration and customization, powerJobs is a user-friendly tool with its easy-to-use simplicity and ready-to-install flexibility. It gives users, administrators and script developers the ability to accomplish their tasks without any complexity.
The only solution you will ever need
Our technology solves not just one but multiple issues that you might face on a daily basis while working with a vault job processor. Integrating powerJobs into your environment gives you the capability to queue jobs based on priority, get notified if & when jobs get terminated due to errors, have file security that prevents a file from editing while it is in the job queue, and publish various types of files with a wide array of convenient options. All this comes with a super-fast and reliable means of job processing that increases productivity and performance and at the same time, is cost-effective.
The inherent benefits of our brilliant solution
Integrating powerJobs into your environment grants you considerably more complete rights than you would think. We designed this technology with the underlying benefits in mind, which will add value and quality to your work.
Quality Time
powerJobs was built with a single goal in mind: to reduce the amount of time CAD users spend on non-productive manual operations. The end result is a significant improvement in quality throughput, allowing them to concentrate on more important activities.
Quality Work
As a productivity tool, powerJobs is designed to meet and surpass your expectations. You can achieve a constant high-quality output while also reducing the chances of human error through process automation. Not once, but on every instance, powerJobs delivers the desired results without failure.
Process Reliability
It's not just any tool; it's intelligent software that reduces dependency through automation and high-quality of work. The tool relies entirely on its design and its capacity to be trustworthy at every step, rather than rely on the user or the integrated environment.
Product features
It enables you to automatically and reliably create PDFs or DXFs or STEPs every time you release new files, items or change orders, offering great flexibility in terms of output location and formatting.
Publishing a file to a shared network folder and giving a custom file name is limited with Vault and also proves to be slightly complicated. Whereas powerJobs gives you the flexibility to name a file as you wish and publish to any shared folder, ERP system, SharePoint, or any other location.
AUTOMATIC BOM EXPORT
Like, exporting BOM from your Vault to the ERP system as an xml or a csv file can just not be error-prone but also tedious to process. We just happen to have the right solution for you!
powerJobs' flexible customization using PowerShell scripts allows you to create a custom job that can automatically export a BOM as an xml or a csv file format into a given shared folder, so that it can be picked up by your ERP system and processed.
Please Note: Sample BOM Jobs to publish BOMs are not included in the product. But it can be easily created and included in powerJobs using PowerShell scripts.
AUTOMATIC PRINTING
powerJobs can print all the drawings of a given assembly in the right order by selecting the appropriate printer for the given page size.
In larger organizations, powerJobs may even choose the appropriate printer for a given user group or department and add relevant information like the customer's name or project code to the print.
AUTOMATIC COMMUNICATION
But with powerJobs, you can effortlessly configure it to automatically trigger these notifications whenever there is a lifecycle state change in the design and inform everybody who are involved in the project, through automated emails, Microsoft Teams chat and in any other similar manner.
This auto-notification may contain important details about the affected part, BOMs, images of the part and also a link to the Vault.
Why powerJobs?
Easy to Install
Since the fundamental quality of powerJobs is to reduce unwanted time for CAD users, the installation process as well is built in a way that doesn't take more than a few minutes.
Simple to Configure
Once the installation is completed, the UI of powerJobs is so straightforward that it is super simple for an administrator to configure it according to their needs, without the need to program.
Flexible to Customize
If specific jobs are required for your processes, powerJobs offers the flexibility for the script developer to create them using PowerShell scripts and include it in powerJobs.
---
Technical Specs
All the powerJobs jobs are scripted with Windows PowerShell, which allows anyone with some scripting knowledge to tweak existing jobs and even create new jobs easily, offering endless possibilities and combinations.
Compatibility: PowerJobs supports the current and 2 previous versions of Autodesk Vault, and customizations remain compatible across versions. Older powerJobs versions are still available in case your Vault has not been updated for a while.
---
Product Information
Supported Versions
powerJobs supports the current Autodesk Vault version and the previous three versions of Autodesk Vault. Customization remains compatible across versions. Older powerJobs versions are still available in case your Vault has not been updated for a while.
License Model
powerJobs is licensed as an annual subscription and is renewed from year to year. The license period can be aligned with your Autodesk subscription. The license is valid per Vault seat for the powerJobs Client and per Job Processor for the powerJobs Processor.
IT-Landscape
The powerJobs solutions needs to be installed in an environmental setup that follows the classic scenario to achieve maximum output with the highest performance. It includes,
a PC running the Vault server
PCs with Vault clients (install powerJobs client here).
a dedicated machine to run the job processor (install powerJobs processor here).
Customer Reviews
See what our customers say about working with Hagerman & Company
Kevin Bosch was amazing to work with to resolve an issue with our backup scripts.
Forrest and Bonn have both done a great job. Easy to work with, great communication, they've clearly understood our requirements and have been patient as we've worked through some technical difficulties both internally and with the other software that we're integrating with.
Even though we adjusted the requirements midway through the project, Forrest and team have done a great job being transparent about the impact of these changes and have given accurate timelines for delivery.
The following modules will only show up on dynamic pages, NOT this listing page.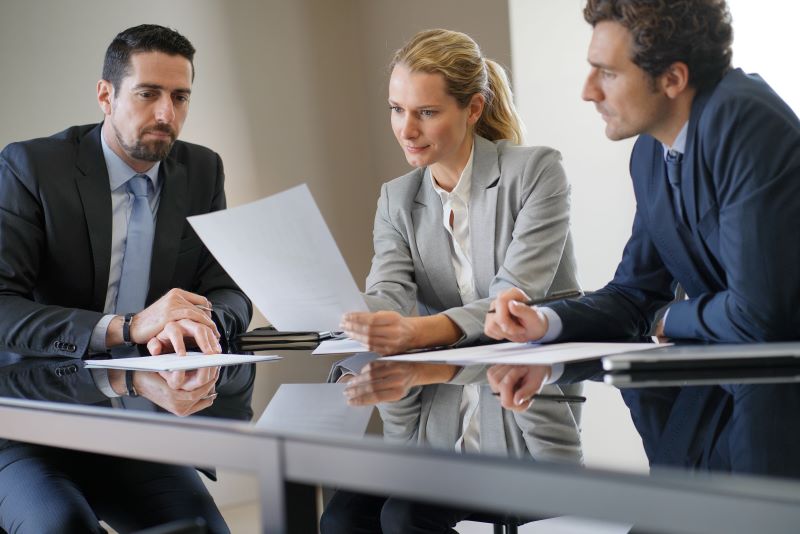 Why Choose Hagerman
Hagerman & Company has built our success not only on the quality of solutions that we offer, but also on the relationships we've built with our clients. To do this, we have adopted a comprehensive Customer Success strategy designed to drive increased long-term customer value, improve the customer experience, and ensure customer satisfaction. This philosophy is shared across our entire organization, including sales, marketing, service delivery, and back-office support.
As a solution provider, we offer the tools to make your company more efficient, productive, and most of all, profitable. We do this by offering best-in-class software paired with professional services delivered by an exceptional team of industry consultants, solutions engineers, and support staff.



Software to Tackle Your Most Ambitious Projects
Whether you need to shorten your design cycle, improve workflows, increase productivity or bring your product to market faster - Hagerman & Company offers world class software to get the job done.
Let us know how we can help.