Your Success is Our #1 Goal
We have created systems within our company that ensure customer satisfaction and success, and our experience and expertise is second to none.
Kevin has a great delivery and cadence for an often difficult body of work to deliver. Wonderful explanation and exactly the patience and demeanor to put up with engineers with our kind of questions.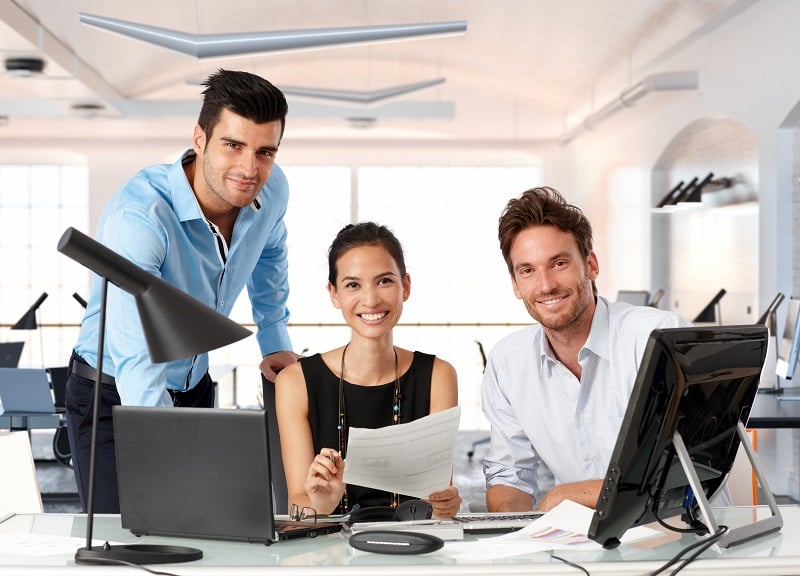 What do our customers say about working with Hagerman?
We take your feedback seriously - our President/CEO personally reads all of our customer surveys!
I have had so many classes over the years it's hard to recall all of them. Gary is unbelievably talented at speaking and ensuring all of us clearly understood and could replicate what was being taught. I'm sure you understand what an amazing employee you have on your hands. Thank you so much for this great training.
Made the material very easy to digest. Also tailored the course to the classes skill level so we were able to cover a few advanced topics.
Kevin has a great delivery and cadence for an often difficult body of work to deliver. Wonderful explanation and exactly the patience and demeanor to put up with engineers with our kind of questions.
Incredibly knowledgable and approachable on all subjects covered within the course as well as adjacent topics in other Autodesk applications. Mr. Rosenberg was extremely helpful and went out of their way to make sure everyone in the course was proficient and comfortable with the software during every check-in after each lesson.
The Autocad Electrical Course with Gary was amazing. He was very clear and concise with the content. I really enjoyed the constant activities and direct application of tools being presented. I feel very confident in not only my own skills with autocad. I also with the skills that will be needed to create a smooth flowing electrical design team working with the correct standards as well as gaining full utilization of the Autocad Software.
[Kendred] took time out of his breaks to expand on questions we had about uses of the program or applications.
Gary Bergero gave a very detailed and effective course on the file structure of Inventor 2022. His class preparation and topics were spot on to my needs and skill level. His presentation style is very flexible, friendly and engaging. An excellent course. Thank you very much!
Mark (Adams) was our tech support guru for a 'flex license' issue we had, locking 3 people out of CAD. He responded quickly and assured us we can get this resolved quickly once our IT group was in, which was today. He was VERY patient and kind dealing with our staff, and helped get each person fixed, as well as making sure our IT dept knew how to correct the other 265 users, haha. Great guy, great asset, and a pleasure to deal with….he deserves kudos!!
Brian
Licensing/Network/Installation
Keith is very Knowledgeable and quickly helped us work out the solutions to our questions. He paced the class very well and made it so much easier to absorb the Information.
Dan Rosenberg is a very knowledgeable person with lots of input on different ways to approach users working the software.
Great class, Brett was able to field all questions or he would get back to us the next day. Wouldn't hesitate to take another course by Brett.
[Brett] did a great job and really understood the program. Was great with questions and understood what I was trying to do.
Brett was VERY knowledgeable and patient. He even took the time to help us through ongoing issues we had been having so that we could effectively follow along and learn how best to use the program. He catered the subject matter to our needs and allowed us to guide the topics to be most efficient for our work. Overall, really he was exceptionally professional and gracious. Would highly recommend him and this class to others.
Very straightforward, patient and knowledgeable. Dan was efficient and takes the time to help where needed.
I had zero previous Inventor experience and Clayton did a great job of helping me understand all topics.
Great instructor, very knowledgeable and eager to answer any question.
Clayton was very impressive during our class. Extremely knowledgeable and did a great job explaining everything. I've been apart of some training courses that you could tell the instructor did not have an expert level understanding of what they were presenting, this was definitely not the case for Clayton. I would definitely say he has an expert knowledge of this software and made the class fun.
[Clayton] never skipped any steps. Explained each click which helped me participate on my second monitor without keeping my eyes glued on the presentation.
Class was great. Dan encouraged an open discussion format which was really helpful. Dan shared helpful tips and trick to speed up work flow and that were applicable to real world situations. Highly recommended.
This was by far one of the best training I have ever taken. Gary clearly has his students success in mind and wants them to walk away with usable tools. I am grateful. Can't imagine taking an on line class like this without him.
Outstanding technical support; Kevin Bosch was courteous, professional and knew what he was doing. i wish all tech support was this good!
Brett is one of the best if not the best instructor I have had. I have done Civil 3D for 22 years. His training has given me confidence to jump into Revit and start using.
You're on my short list for consistently excellent tech support. I have no suggestions!
Gary really does a great job, this is my second course with him and he does a very thorough job and ensures that the training is tailored to the students' specific needs
Brett is a beast. Always so calm and collective even when the slow students kept asking for help over his very well explained instructions. Would recommend to others and hope I have him again for my next class!!!
Brett was exceptional in his knowledge and management of the class. It was extremely well organized and communicated.
Alice was very thorough, courteous, and diligent in finding a solution for my issue. Kept me informed and was certainly the best detective for the case! Pleas pass along my praise to Alice and her supervisors as I believe it's good for people to know when they've done an exceptional job.
Gary was thorough and willing to be flexible with course materials beyond the scope of the book. He also checked in with everyone throughout the class to ensure we were all on the same page and not having issues.
Gary ran an extremely well paced class, at no point did it feel like I was getting too far behind, or like we were waiting a lot on other participants. Thank you Gary!
Greg was absolutely flawless. He makes sure you understand, he is very patient and fluent with his teaching. very nice style, very well put together A+.
Subrina was very professional, technical and responsive. She personally kept me in the loop with the Autodesk troubleshoot progress which was unexpected and is rarely done these days. Thanks Subrina!!
This is my third course with Gary, he is an excellent instructor and makes sure every student understands the content. He goes above and beyond to make sure his students are satisfied with the course.
This call might have been the best customer service experience I have ever had.
Dan was very thoughtful in regards to our class being a small group of two and accommodated the course to fit our questions that best fit what we needed and for our company. He offered other potential ways to make solutions with programs adjacent to Inventor such as Vault. And was very friendly in getting to know everyone.
Kevin Bosch was amazing to work with to resolve an issue with our backup scripts.
Support was great. Scott was very knowledgeable and helpful. He discovered and resolved a few other issues in my set-up.
Brett is an excellent, patient, knowledgeable instructor.
Scott has been such a great instructor. He is patient and always willing to wait or answer questions. He teaches the information thoroughly and in a way that is easy to grasp. I can't say enough good things.
We use Vault to maintain all are files. Gary Bergero gave great training for new users and was able to bolster existing users' knowledge of features we weren't aware of. Great trainer.
Brett was great at explaining the material and answering questions and helping us to figure out where we made mistakes when something didn't work right.
Clayton was welcoming and knowledgeable about the course. With a smaller group he was able to fit the pace of the class to our skill level. He was able to minimize distractions and keep us moving through the course throughout the day.
The support I received was exceptional. There were challenges with MS updates after creating a new deployment and the representative did not hesitate to address these installation issues, working directly with Autodesk for a resolution.
Peggy
Licensing/Network/Installation
Scott did a great job, I enjoyed working with him on the issue. It was resolved in a reasonable timeframe and the communication was outstanding.
Dan was an amazing instructor. Everything was very well explained and he was always very patient with our questions.
Forrest and Bonn have both done a great job. Easy to work with, great communication, they've clearly understood our requirements and have been patient as we've worked through some technical difficulties both internally and with the other software that we're integrating with.
Even though we adjusted the requirements midway through the project, Forrest and team have done a great job being transparent about the impact of these changes and have given accurate timelines for delivery.
Hagerman has been my go to resource for technical questions on Autodesk products since 2001. The service/support staff has frequently gone above and beyond my expectations to resolve my problems. This has been an excellent long term relationship. Thanks
Hagerman customer service has always been outstanding. This latest case is another example of fine support. The customer service team researched the problem and identified a solution - then worked on-line with me to be sure the solution worked.
Brett did a great job and kept me involved, it is a very fast pace but it was great. I feel I have enough knowledge to get started using Revit with some confidence.
Our Hagerman rep is extremely knowledgeable in the programming language that the cool orange software and Vault use to interface. Every time we come up with a new idea, he is able to incorporate it seamlessly.
coolOrange is a great software add-on to the Vault and helps us modify the PDFs that are generated in a variety of ways beyond what the out-of-the-box software could.
Steve
Licensing/Network/Installation
Hagerman support has been fantastic. The Hagerman representative for our coolOrange software is able to work computer programming magic behind the scenes and even create plug-ins for the Vault to trigger PDF generation without a state change.
First time dealing with Hagerman, and I can't remember a time I've had a technical issue resolved so promptly and courteously. Great staff with excellent technical expertise and customer service.
Good training for people with limited exposure to Inventor and who want to gain additional abilities without the long learning curve associated with youtube tutorials and online tricks and tips.
Great. He was knowledgeable, patient and took the time to individually answer our questions and adapted to the faster pace of the class.
Gary has been a great instructor! Would love to get him again in the future if there is another training opportunity in inventor. Really spent the time making sure we understood each topic and addressed any concerns along the way.
I enjoyed that Gary chose to combine book exercises with exercises where we built files from scratch. It greatly helped with understanding.
Greg is a very knowledgeable instructor with a passion for the software. This was an excellent and informative course!
Dan did a great job at breaking down the content and explaining it in an easily-understandable way. He frequently asked if anyone had questions over the content and gave a little extra time if any of the students needed it. Dan was very professional and knowledgeable during his instruction of this class.
Daniel was very thorough in his training material and was happy to help/walk thru any questions we had. He also gave us plenty of practice time to go thru key process items.
Easy to understand. Well pronounced. Was willing to listen and walk people through difficulties in a kind and courteous manner.
Gary is a pleasure to learn from! He is super helpful, clearly explains the topics, and goes out of his way to make sure any questions are fully answered! I really enjoy attending his classes specifically.
Gary was very patient and super friendly. Extremely helpful with all questions regarding Vault and Inventor! Great Instructor!
Gary is an amazing instructor! Very Patient and easily answers any and all questions with ease.
Sorry!
No items currently match your filtering criteria.