Meridian Cloud for Life Sciences: Industry-Specific SaaS EDMS
On-premise systems no longer cut it in a post-COVID-19 world: they contribute to major inefficiencies — like overly complex internal validation processes and inaccurate or incomplete documentation — and severely impact big-picture efficiency, bandwidth, and ROI.
Now, regulatory bodies are actively calling for more automation, improved validation, and increased focus on global regulations. In short, they're calling for a move to the cloud.
And the last ones to make the switch will be left behind.
Validation as a Service
We take care of system qualification, validations and audits so your team doesn't have to. That means more resources, fewer security risks, more uptime and fewer interruptions for your organization.
Pre-Validated Solution

Continuous delivery of revalidated improvements through AMS (Accruent Managed Services)

Ongoing Auditing

Documents are consistently accurate and up-to-date

Increased Bandwidth

Your validation team won't require time and IT resources

Save Time

Time to qualify, validate and audit goes from months to weeks to days
Robust Continuous Compliance Capabilities
MC4LS can facilitate compliance with Title 21 CFR, cGMP, GMP Annex 11 and other key regulations with features for electronic signatures, audit logs, controlled document editing and automated watermarks and print stamps.
Maximize Security

Ongoing compliance means lower security risk and fewer threats.

SOC 2 Type II Controlled Systems

Ensures customer data is secure.

Specific Compliance Capabilities

Including review and approval workflows with e-signatures and audit trails.

Streamlined Audits

Automated test reports for audits
Next-Level Electronic Document Management
Break down silos, consolidate critical documentation and support collaboration for engineering and manufacturing excellence using online annotations, digital workflow routing, mobile capabilities and more.
Digital Workflows

Support both cGMP and non-cGMP documents.

Mobile Capabilities

Online and offline access to assets and related data & docs.

Scan, Retrieve and Comment

Find related docs, view a document, redline or comment.

Collaboration Reviews

Decrease duplication or out-of-date docs with a comprehensive review and approval process.
Future-Ready Digital Transformation
Top organizations are transitioning to the cloud. Those who get there first will overcome many legacy-related inefficiencies like frequent plant shutdowns, costly validation processes, distribution concerns and more.
Maximize IT Efficiency

More free time allows for improved focus and efficiency.

Improve Collaboration

Achieve engineering and manufacturing excellence in the cloud.

Connect Key Systems

Maximize data-driven insight and share information securely and reliably.

Beat the Competition

Streamline digital transformation and beat your competitors to the cloud.
Standout Features of Meridian Cloud for Life Sciences
Continuous compliance with Title 21 CFR, cGMP, GMP Annex 11 and other key regulations.
Simplified system qualification, validation and audits.
Lower risk and cost of quality, which decreases costs and maximizes ROI.
Supported collaboration for engineering and manufacturing excellence in the cloud.
Continuous delivery of validated system improvements.
Lower IT burden of ongoing maintenance and support.
The following modules will only show up on dynamic pages, NOT this listing page.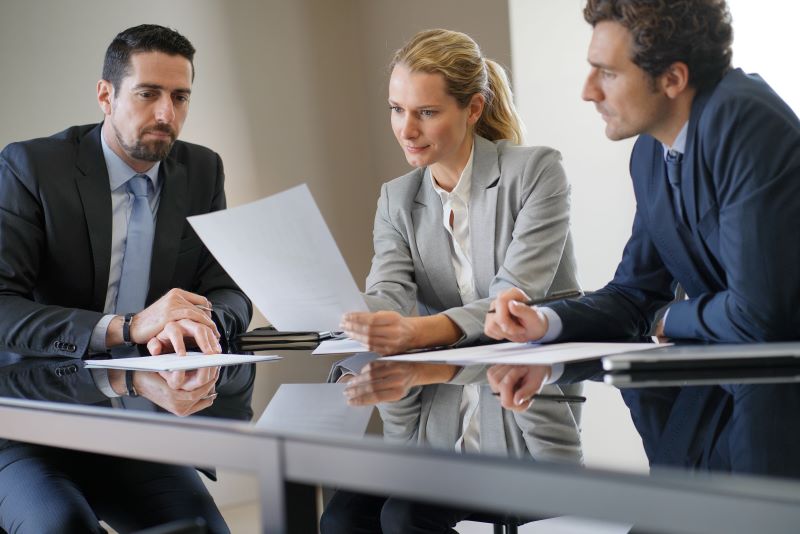 Why Choose Hagerman
Hagerman & Company has built our success not only on the quality of solutions that we offer, but also on the relationships we've built with our clients. To do this, we have adopted a comprehensive Customer Success strategy designed to drive increased long-term customer value, improve the customer experience, and ensure customer satisfaction. This philosophy is shared across our entire organization, including sales, marketing, service delivery, and back-office support.
As a solution provider, we offer the tools to make your company more efficient, productive, and most of all, profitable. We do this by offering best-in-class software paired with professional services delivered by an exceptional team of industry consultants, solutions engineers, and support staff.



Software to Tackle Your Most Ambitious Projects
Whether you need to shorten your design cycle, improve workflows, increase productivity or bring your product to market faster - Hagerman & Company offers world class software to get the job done.
Let us know how we can help.