Simplify your Engineering Document Management with Meridian
Meridian is Asset Lifecycle Information Management software that connects maintenance and engineering, supports concurrent engineering, and improves data handover. Unlike departmental point solutions that are restricted in scope, Meridian provides a comprehensive solution for managing concurrent plant modifications of all scales and maintaining as-built master data for operations and maintenance. Work with information in the cloud or on-premise, at your desktop or on the go with your mobile device, within your organization or with external contractors and stakeholders.
Connect Different Departments with One Software Solution
Meridian helps over 350,000 maintenance, operations and engineering professionals keep their asset documentation up to date. Ensuring that data is easily accessible by the right people while maximizing staff productivity and supporting personnel safety.
Accruent's engineering document management software can help break down information silos between disparate departments and connect different teams in your organization, such as:
Engineering
The Search for Up-to-Date Documents is Over for Engineering Teams.
Meridian keeps engineering teams current with the latest versions of their engineering documents and drawings. Plus, Meridian makes them easily accessible during any project or even an emergency.
Meridian also maintains the integrity of engineering data throughout the asset lifecycle and offers a comprehensive CAD software agnostic solution for engineering drawing document management, by creating a single source of truth for all engineering information. Meridian's engineering document management software also:
Automatically transitions comments and photos from maintenance to engineering departments
Eliminates printouts and gains instant access to asset information with mobile devices
Navigates and maintains the relationship between documents, CAD models and asset
Accesses accurate technical documentation at a click of a button within most major EAM & systems
Provides document version control to prevent users from working on incorrect versions
Ensures users have access to complete up-to-date documentation related to work orders
Maintains the quality, accuracy and completeness of data and metadata in a unified system
Maintenance
Maintenance Teams can Access Information Easier and Faster
Meridian helps maintenance teams access the latest versions of drawings and documentations within their EAM system to expedite work orders and support personnel safety in the field.
Project Management
Project Managers can Seamlessly Collaborate with Contractors
Meridian helps project managers collaborate with external contractors to streamline information handover and ensure secure access to project data anytime, anywhere.
Meridian manages the exchange of engineering documentation with external contractors and reduces the hidden cost of incomplete data at handover by identifying and fixing data inconsistencies before they can become an issue. Meridian also:
Enables cloud-based collaboration with contractors and suppliers
Keeps project teams on track with access to up-to-date project data
Accelerates the exchange of project documents and preserve accurate audit trails
Meridian Engineering Document Management Software Resources
Platforms
Meridian Cloud
Empower your asset information with the speed, agility, and affordability of Meridian as a secure cloud service platform.
Meridian Server
Enrich your asset information platform with advanced capabilities and integrations through this on-premise server.
Extensions
Meridian Analytics
Extend the value of your asset information with powerful insights from robust analytical capabilities.
Clients
Utilize asset information with tools to suit your role, needs, and workflow – at your desk, or on your mobile device.
Meridian Portal
Secure, cloud-based engineering collaboration with your external stakeholders and contractors, without providing direct access to internal master data and workflows.
Meridian Explorer
Easy, web-based access to search and retrieve information and add comments. Ideal for sharing engineering information with other departments, such as Operations and Maintenance.
Meridian Power
Full control to modify and create engineering information in a controlled project environment. Users include engineering managers, project managers, engineers, and CAD drafters.
Meridian Mobile
Anywhere access to search, view, and add comments to information through your mobile phones or tablets. Take action on workflow tasks while away from your desk for increased effectiveness and efficiency.
---
Exceptional Training and Support
Hagerman Solutions Engineers prioritize customer success with every interaction. Hagerman Training classes are developed to give you the maximum value from your technology investment, and the Hagerman support desk delivers prompt, courteous assistance when you need help.
Course Catalog
View and register for upcoming Autodesk software training classes. All courses are virtual and taught live by Autodesk Certified Hagerman Solutions Engineers. Any course that is listed can be scheduled by request, and additional customized training courses are also available.
Hagerman Support Desk
Hagerman & Company Support provides critical technical assistance when you need help. Our certified Support Specialists act as an extension of your technical team and will help solve your issues quickly so you can get back to business. We deliver prompt, courteous assistance when you need help.
The following modules will only show up on dynamic pages, NOT this listing page.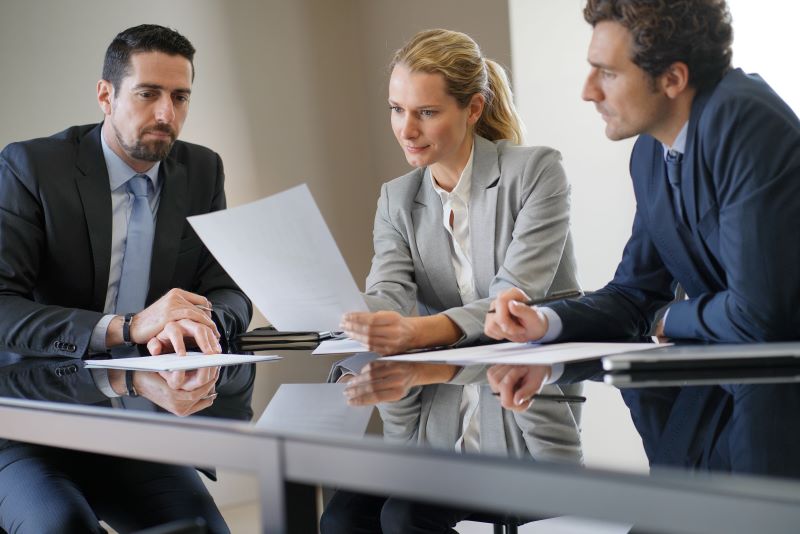 Why Choose Hagerman
Hagerman & Company has built our success not only on the quality of solutions that we offer, but also on the relationships we've built with our clients. To do this, we have adopted a comprehensive Customer Success strategy designed to drive increased long-term customer value, improve the customer experience, and ensure customer satisfaction. This philosophy is shared across our entire organization, including sales, marketing, service delivery, and back-office support.
As a solution provider, we offer the tools to make your company more efficient, productive, and most of all, profitable. We do this by offering best-in-class software paired with professional services delivered by an exceptional team of industry consultants, solutions engineers, and support staff.



Software to Tackle Your Most Ambitious Projects
Whether you need to shorten your design cycle, improve workflows, increase productivity or bring your product to market faster - Hagerman & Company offers world class software to get the job done.
Let us know how we can help.