Validate, Load and Integrate files with Hagerman IntelliModules for Meridian
Quickly validate and load files into a Meridian Vault, and easily integrate with existing systems-of-record with Hagerman IntelliModules for Meridian®.
Core IntelliModules for Your Meridian Vault
The two core modules, IntelliWizards and IntelliPort, allow customers to quickly validate and load drawings and documents into a Meridian Vault according to configurable business rules. IntelliModules also provides easy integration with existing systems-of-record, such as Locations Management Systems (CAFM), Maintenance Management Systems (CMMS) for Assets and Work Orders, Project Management Systems (CPPM) for Project Lists, and Management of Change Systems (MOC).
IntelliWizards
This is a collection of configurable tools, or Wizards, to align Meridian with each customer's unique needs, ensuring it perfectly fits the business requirements.
Import Wizard
This Import Wizard is used when documents are added to the Meridian vault, allowing for quick entry of the metadata properties while consistently applying the business requirements. The file path and file name are automatically calculated from the entered metadata according to the organization's standards. Many features are included to make it quick and easy to describe documents in a consistent manner, validating the input and leveraging existing systems-of-record such as Locations Management Systems (CAFM), Maintenance Management Systems (CMMS) for Assets and Work Orders, Project Management Systems (CPPM) for Project Lists, and Management of Change Systems (MOC).
Derive/Promote Wizard
This wizard allows single or batch derivations and promotions of documents. It copies the file and populates or defaults properties, allowing new documents to be quickly created from existing documents or forms/templates.
Metadata Quality Assurance Wizard
This wizard flags documents when any changes are made to the metadata and tracks reviews of the metadata for quality assurance.
IntelliPort
This tool intelligently imports files into Meridian using a list of documents from an Excel Spreadsheet. One or more Smart Excel Templates can be configured to exactly match the metadata requirements and business rules. The template includes a header section and a section to list documents with a row for each document. Values in the header cells are applied to all documents during the import, while those within the list of documents are applied to each individual document. The smart spreadsheet includes menus, configurable macros, cell validation rules, and embedded lists to assist with consistency data entry. The spreadsheet can be provided to external vendors, who are asked to populate it as part of all documentation submittals. Upon receipt of the smart spreadsheet, IntelliPort is used to fully validate every cell for each listed document before import.
Examples of validation include:
Ensuring cells values match a value from an external data source (e.g. validate Project Numbers, Disciplines, Document Classifications, Assets)
Ensuring any required cells are not left blank
Confirming that numeric cells and date cells contain a valid number or date value
Validating that all of the listed filenames can be found in the staging folder(s)
Any cells that do not pass validation are highlighted in different colors depending on the validation rule that failed. A color key is provided indicating the reason the cell failed validation. Once all cells pass validation, the list of documents is batch imported into Meridian and all property values are set for each listed document according to the spreadsheet. IntelliPort will match up any key values from each cell with the other configured systems-of-record and populate additional inherited properties. For example, the spreadsheet may have one cell in the header for the Project Number which is matched up with the project in the Project Management System to populate all inherited properties (Project Description, Manager, Date, Project Status, etc.). Files are always stored in the proper path and named in Meridian according to the configured rules.
IntelliSync
IntelliSync keeps all inherited document properties synchronized in a Meridian Vault with an external system-of-record based on a Key Property. For example, if a Project Management system is used to manage various data about projects (e.g. Project Manager, Project Status or Dates); IntelliSync will ensure any updates in that system are synchronized to all documents. This tool is sufficiently configurable to work with any external data source or system, such as Work Orders, Locations, or Assets.
---
Exceptional Training and Support
Hagerman Solutions Engineers prioritize customer success with every interaction. Hagerman Training classes are developed to give you the maximum value from your technology investment, and the Hagerman support desk delivers prompt, courteous assistance when you need help.
Course Catalog
View and register for upcoming Autodesk software training classes. All courses are virtual and taught live by Autodesk Certified Hagerman Solutions Engineers. Any course that is listed can be scheduled by request, and additional customized training courses are also available.
Hagerman Support Desk
Hagerman & Company Support provides critical technical assistance when you need help. Our certified Support Specialists act as an extension of your technical team and will help solve your issues quickly so you can get back to business. We deliver prompt, courteous assistance when you need help.
The following modules will only show up on dynamic pages, NOT this listing page.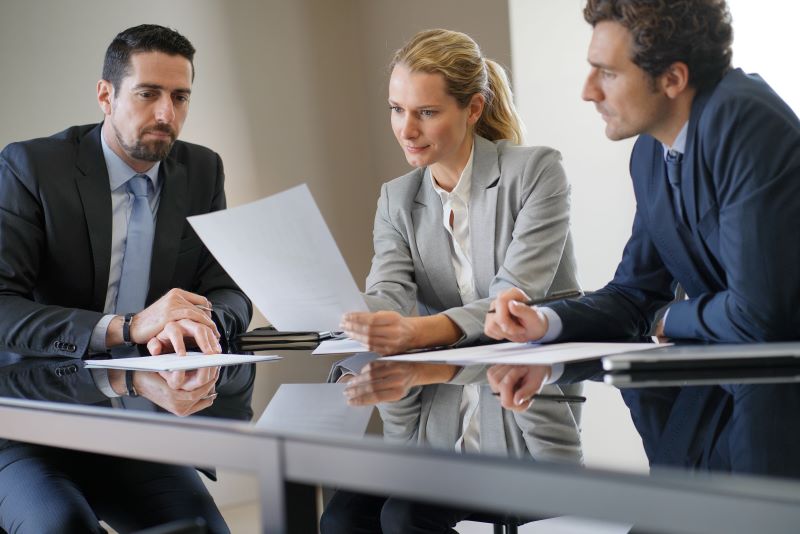 Why Choose Hagerman
Hagerman & Company has built our success not only on the quality of solutions that we offer, but also on the relationships we've built with our clients. To do this, we have adopted a comprehensive Customer Success strategy designed to drive increased long-term customer value, improve the customer experience, and ensure customer satisfaction. This philosophy is shared across our entire organization, including sales, marketing, service delivery, and back-office support.
As a solution provider, we offer the tools to make your company more efficient, productive, and most of all, profitable. We do this by offering best-in-class software paired with professional services delivered by an exceptional team of industry consultants, solutions engineers, and support staff.



Software to Tackle Your Most Ambitious Projects
Whether you need to shorten your design cycle, improve workflows, increase productivity or bring your product to market faster - Hagerman & Company offers world class software to get the job done.
Let us know how we can help.