Meet Our Leadership Team
Welcome to the Family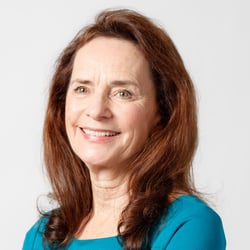 Sandy Hagerman
PRESIDENT / CEO
Dennis and Sandy Hagerman founded Hagerman and Company in 1984. Sandy served as Vice President of Sales and was instrumental in building the Company during the next 28 years assisting in business acquisitions, territory expansions, and directing the sales team. In 2011 Sandy became President of Hagerman & Company, and in 2012 she was named President/CEO.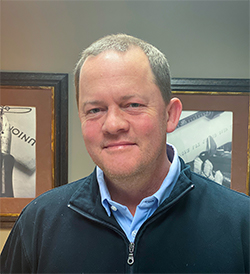 Andrew Hagerman
DIRECTOR OF SALES - ASSET MANAGEMENT SOLUTIONS
Andrew has held numerous sales positions with Hagerman & Company since starting with the company in 1993. In his current position of Regional Sales Manager, Andrew oversees sales efforts in IL, IN, MI, KY and OH, including selling directly to accounts in the Chicago-land area and northern Indiana. The father of three boys, Andrew also is a coach for the Okaw Valley High School baseball team.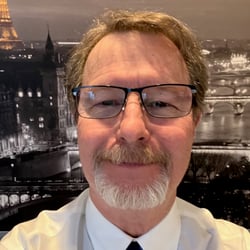 Dennis Watson
DIRECTOR OF PROCESSES/OPERATIONS
Dennis spent 10 years as a Mechanical Designer, 12 years as Hagerman & Company's St Louis Regional Manager and 17 years with Siemens PLM before rejoining Hagerman & Company in 2015.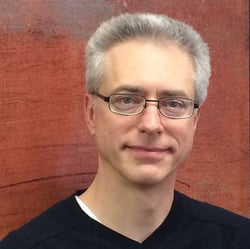 David Hagerman
CHIEF FINANCIAL OFFICER
David joined the company in 1988 after graduating from Millikin University with a degree in business. Since then he has worked primarily in operations; and, as CFO is responsible for transactional and financial systems and staff.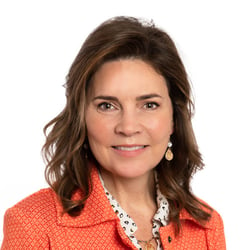 Elaine Perry
DIRECTOR OF MARKETING
Elaine was the first full-time marketing hire at Hagerman in 1993 and now manages a team of marketing professionals that support customer interests through the company website, blog, social media, events, email communications, and other forms of digital marketing. Elaine is a graduate of Millikin University with a degree in Communications/PR.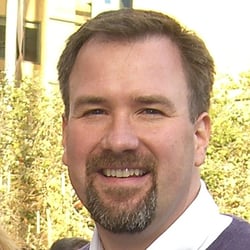 Jeremy Stefanek
DIRECTOR OF SALES – CUSTOMER SUCCESS AND CAD SOLUTIONS
Jeremy has been a regional vice president of Computer Associates and has worked with Dickens Data and Unisys. He brings a wealth of sales and sales management experience to the position. In addition to his professional career, Jeremy believes in service to the community. In 2003 he was a mayoral candidate in the Denver Mayoral Election.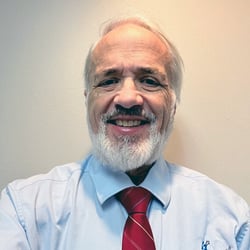 John Boline
SERVICE MANAGER
John Boline is Service Manager / IT for Hagerman & Company, Inc. and has been a member of the Hagerman team since 1991. John is a veteran of the computer service industry with over four decades of industry experience. He holds MCSE, MCP, MCTS and MCP+I certifications from Microsoft, Unix certifications from SGI, SUN-OEM, Unisys and Convergent Technologies and a CNE certification from Novell. A native of Decatur, Illinois, John is a member of the Network Professional Association, the Technology Adoption Panel and the Service Providers Advisory Panel, is an application and operating system beta software tester for various companies and has served on focus groups for new product and service offerings from tier one hardware and software vendors.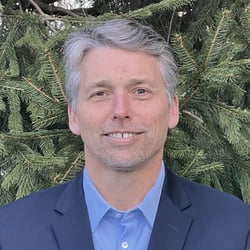 Ken Christensen
DIRECTOR OF SALES – DISCRETE MANUFACTURING SOLUTIONS
Ken Christensen is Regional Manager and Account Manager based in St. Louis. Ken graduated with a BS in Electrical Engineering and an MBA from the University of Missouri, Columbia. Previous industry experience includes 5 years in engineering sales for an automotive supplier that achieved QS9000 certification and the prestigious Malcolm Baldridge Quality Award. Ken joined Hagerman & Company in June 1998 and became Regional Manager for Missouri.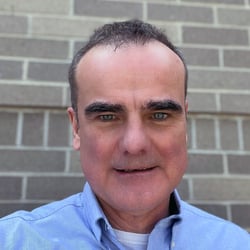 Matt Lane
SENIOR CONSULTING ENGINEER
Matthew Lane is Director of Consulting Services for Hagerman & Company, Inc. He has worked for Hagerman & Company, Inc. since 1984 and has previously held the roles of Sales Engineer, and Senior Applications Engineer.
In his present position he spearheads the operation of Hagerman's consulting group, which is responsible for design automation and PDM/document management projects for industry. Matt is a graduate of Millikin University with a degree in industrial engineering.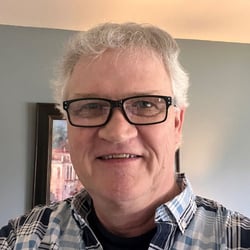 Tad Whitchurch
DIRECTOR, CAD/CAM TRAINING AND SUPPORT
Tad Whitchurch is Regional Manager for the Northern Illinois region, based in Schaumburg, and Director of CAD/CAM Training and Support for Hagerman & Company. Before joining Hagerman he was employed for 11 years at Ingersoll Milling Machine Company in Rockford, IL, rising to the position of Senior Customer CAM Programmer. Tad joined Hagerman and Company in 1988, opening the Northern Illinois region. Tad is an Inventor Certified Expert and Autodesk Manufacturing Implementation Certified Expert.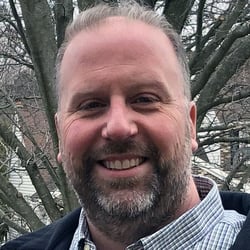 Matt Cole
DIRECTOR OF PROFESSIONAL SERVICES
Matthew joined Hagerman & Company in 2018 as a Project Manager. Prior to getting his PMP in 2017, he worked in different aspects of the GIS, CAD, and Data Management industries with a focus on Environmental, Manufacturing and Facilities Management, respectively. Spanning over 25 years of experience, Matt's focus is on the delivery of services to our clients.
---