AutoCAD 2D New User Training Course
Learn the basics of AutoCAD in 3 days with our fundamentals course. Master basic & advanced tools, develop skills, create and edit simple drawings.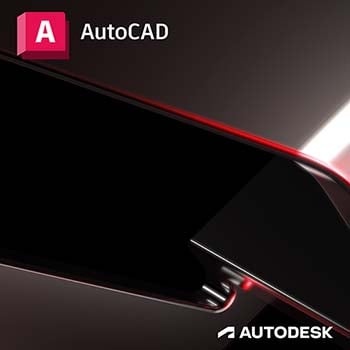 Course Overview
| | |
| --- | --- |
| AIA Credit Hours | 20 |
| Prerequisite | Good working knowledge of basic drafting procedures and of Windows OS |
| Manual | AutoCAD Fundamentals Guide |
| Length | 3 days |
*Starting times for online training vary.
Course Details
This three-day essentials course covers many of the basic day to day functions a beginner needs to get started with AutoCAD. The course begins on the first day with a few basic tools that enable the student to create and edit simple drawings. On the second day attendees are introduced to more advanced tools that can be utilized for more complex drawings. On the final day, the course introduces paperspace layouts, annotations, and plotting concepts. This course is good for beginners and works as a foundation for our more advanced AutoCAD class offerings.
After completing this course you will be able to:
Understanding the AutoCAD workspace and user interface
Use basic drawing, editing, and viewing tools
Organize your drawing objects using layers
Insert reusable symbols (blocks)
Prepare layouts for plotting
Add Annotative items: text, leaders, tables, dimensions and hatching
I have had so many classes over the years it's hard to recall all of them. Gary is unbelievably talented at speaking and ensuring all of us clearly understood and could replicate what was being taught. I'm sure you understand what an amazing employee you have on your hands. Thank you so much for this great training.
Made the material very easy to digest. Also tailored the course to the classes skill level so we were able to cover a few advanced topics.
The following modules will only show up on dynamic pages, NOT this listing page.
The Hagerman Advantage:
Exceptional Training and Support
Hagerman training provides maximum value from your technology investment, and Hagerman support delivers prompt assistance when you need help.