AutoCAD Advanced User Training Course
Take your AutoCAD skills to the next level with our 2-day advanced course. Learn cutting-edge techniques and tips to master this powerful software.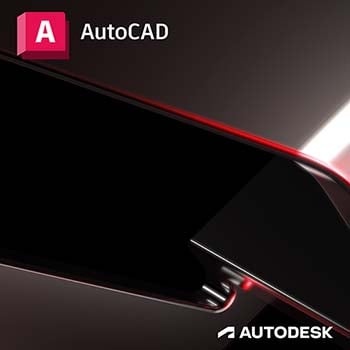 Course Overview
| | |
| --- | --- |
| Prerequisite | Experienced AutoCAD Level I or have command equivalent knowledge |
| Manual | AutoCAD Level 2 Student Guide |
| Length | 2 days |
*Starting times for online training vary.
Course Details
Course Details
This two-day course covers these advanced Commands and functions that help you increase efficiency in AutoCAD. Ever wondered if there are shortcuts to managing project wide information? Or if you can manage or publish multiple files at the same time?
This course was designed to help you answer those questions, and to maximize efficiency in AutoCAD using powerful built-in functions that help you manage your designs at a higher project level.
Topics include:
Utilize Workspaces to quickly change the interface to suit your needs.
Use efficiency tools including Grips and Tool Palettes.
Communicate your designs with Advanced Text Objects
Increase productivity with Dynamic Blocks and Attributes
Understand and work with External Reference Files (XREF) and Image Files
Enhance output using Layouts and Advanced Plotting Features
Use existing Layouts to create Sheet Sets to simplify designs requiring multiple files.
Populate project information to multiple sheets via Sheet Sets.
Publish multiple sheets using publishing tools.
Enhance productivity with simple customization.
The following modules will only show up on dynamic pages, NOT this listing page.
The Hagerman Advantage:
Exceptional Training and Support
Hagerman training provides maximum value from your technology investment, and Hagerman support delivers prompt assistance when you need help.