AutoCAD Civil 3D New User Training Course
Become an Autodesk Civil 3D pro with our foundation-level course. Learn essentials like working with point data, creating surfaces, developing sites, and more.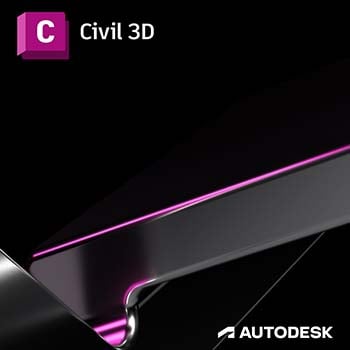 Course Overview
| | |
| --- | --- |
| Prerequisite | Good working knowledge of AutoCAD |
| Manual | AutoCAD Civil 3D Essentials |
| Length | 3 days |
*Starting times for online training vary.
Course Details
This hands-on foundation-level course covers the essentials of Autodesk Civil 3D. Your instructor will teach you how to work with point data in Autodesk Civil 3D, how to create and analyze a surface, how to develop a site, how to model roads and corridors, and how to import and export data. This course is designed to teach essential Autodesk Civil 3D concepts and applications.
Upon completion of the course, you will be able to:
Understand and use the Civil 3D Toolspace
Import and create points, manipulate point styles and manage points in groups
Create, edit, and analyze surfaces, view surfaces in 3D
Create and edit alignments
Generate existing and proposed profiles
Work with sub-assemblies, create assemblies and corridors. Create surfaces from corridors
Understand feature lines, grading objects and their uses in grading your site
Create, edit and label both gravity and pressure pipes
Access and work with Project Explorer
Create Plan and Profile sheets using Plan Production tools
The following modules will only show up on dynamic pages, NOT this listing page.
The Hagerman Advantage:
Exceptional Training and Support
Hagerman training provides maximum value from your technology investment, and Hagerman support delivers prompt assistance when you need help.