Revolutionize Production Efficiency and Profitability with Hagerman's Robotic Solutions
Discover the future of labor transformation through robotic automation. Hagerman & Company leads the charge in autonomous and collaborative robotics, driving increased production efficiency and profitability. With expertise spanning agricultural and industrial domains, we design customized robotic solutions that align with your specific requirements.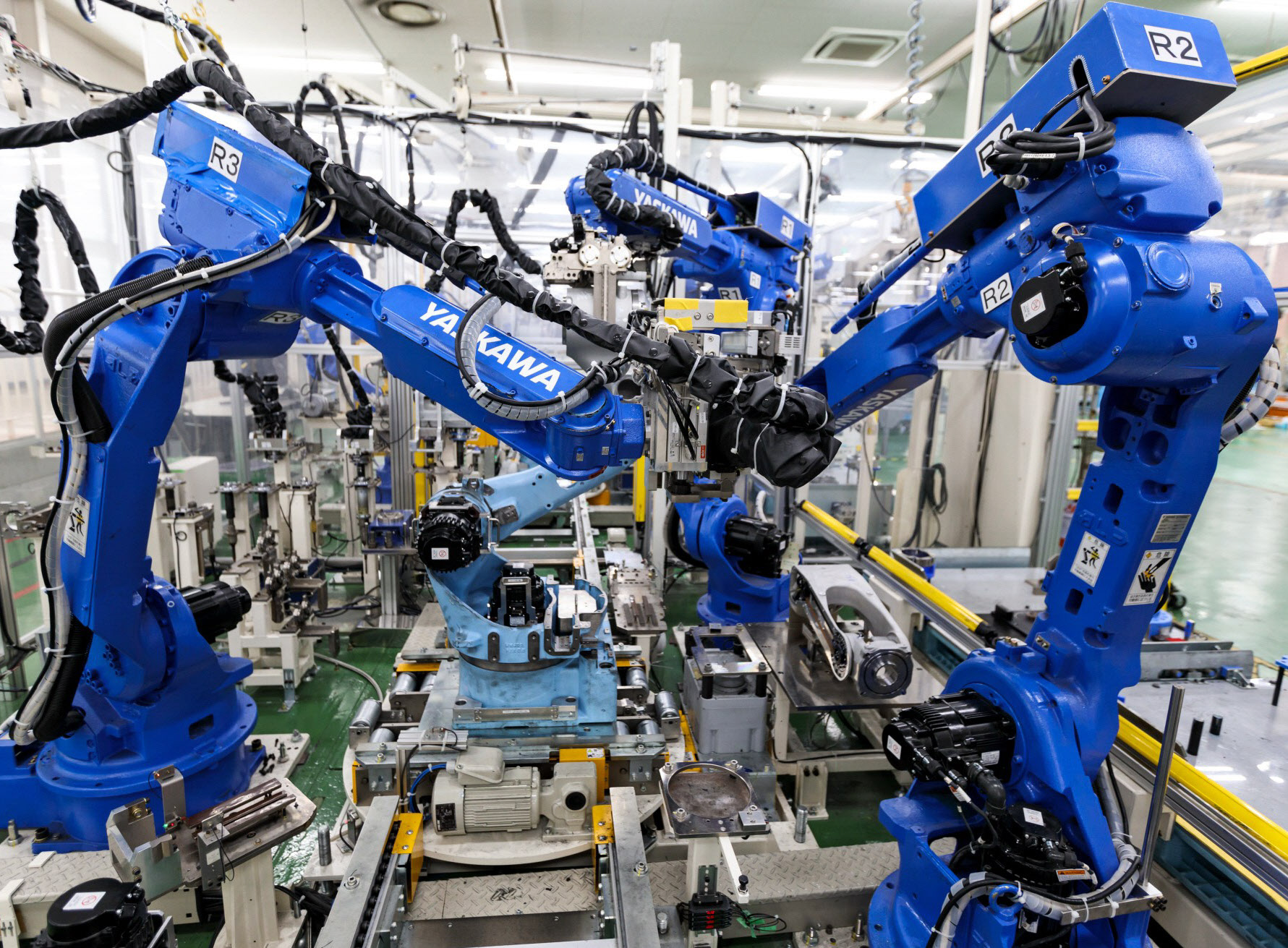 Robotic automation can help repurpose critical labor while implementing processes optimizing production efficiency and profitability. Hagerman & Company is on the front lines of automation technology for autonomous and collaborative robotics. Whether this high-tech innovation is used in agricultural or industrial applications, we are at the forefront of this technology. Hagerman can design the right robotic solution to fit your unique needs.
Hagerman & Company is a Yaskawa Motoman Strategic Partner and authorized Yaskawa Motoman's integrator for the Midwest.
Responding to Labor Shortages with Robotics Automation & Controls
With today's unprecedented demand for labor resources, employers are struggling to find people to fill critical roles. The implementation of robotic automation systems will allow skilled labor to transition into critical roles, increasing uptime, throughput, and profitability without the fear of injury, human error, or increased downtime.
Hagerman & Company can provide the right solution for you and your business. Whether you need turnkey robotic automation services or just the last component to get you up and running. Our experienced robotics integration experts can design and build your solution or work with your existing capital equipment to improve your lines.
Vision Systems
Hagerman & Company successfully implements the most recent innovations in adaptive robot vision systems introducing new levels of precision and accuracy in smart automated processes. Vision systems help robots perform tasks such as inspecting, identifying, counting, measuring, product presentation and varied placement of critical components or parts. Machine learning is also being applied to robotics, teaching collaborative robots to perform new tasks based on data patterns. It gives vision robots sophisticated search and corrective movement skills, such as the elimination of overlaps, distortions, or misalignments.
Collaborative Robotics
Collaborative robotics integration involves installing robots and other automation technology alongside employees to complete tasks. Collaborative robots can be challenging applications. Employees need different considerations for safety and ergonomics when near robotic arms to avoid accidents or injuries. Thus, companies must work with experienced integrators for planning and consultation before integrating collaborative robotics.
Industrial Robotics
Industrial robotic systems are machines designed to complete repetitive actions in industrial settings. Robotics can be multi-axis robotic arms, automated cells, or conveyance. Modern advancements have made these systems flexible and scalable. As demand grows, peak seasons change, or products change, you can easily reprogram your robotic systems. Because of this scalability, flexibility, and accuracy, automation integration is growing in low- to high-volume production lines worldwide.
Typical industrial robot applications include:
Material handling
Assembly
Painting
Palletizing
Welding (includes arc welding and spot welding)
Inspection and testing
Clean room
Dispensing
Material cutting (includes laser, plasma, waterjet)
Material removal
Our capabilities in robotic automation and integration cover industrial and collaborative robots performing a wide array of tasks:
Pick and place - automated solutions for lifting objects from one location and placing them at other locations.
Bin picking - picking the most complex assortment of products with 99.9% accuracy, gaining knowledge from previous picks to better handle various product shapes, sizes, and surfaces.
Case erection – takes flat boxes loaded in a magazine, forms them into the proper box shape, seals the bottom of each box, and produces an open box ready for product to be placed in.
Packaging - Designed to open, fill, transport, palletize, seal, code and/or label product packaging.
Palletizing / depalletizing – placing product on appropriate pallet location in the specified pattern and height.
Robotic Welding Integration - We can integrate welding automation into your production process to improve weld quality, speed, and safety.
Automation of manual tasks - using technology to complete tasks instead of manually handling them
Integrated vision solutions - enables manufacturing equipment to 'see' and 'think', allowing for automation of complex or mundane visual tasks and precisely guide robotic activity.
Integrated material handling - connect equipment and software to support receiving, processing, storage, picking and shipping activities.
Unique safety solutions for robot cells - risk evaluation and safety measure recommendations by qualified TUV Technicians.
Complete robotic cells - includes all the components necessary for one or more robots to perform tasks for a particular process or application.
Specialized and custom applications – designing specific robotic applications to meet your specific needs.
The following modules will only show up on dynamic pages, NOT this listing page.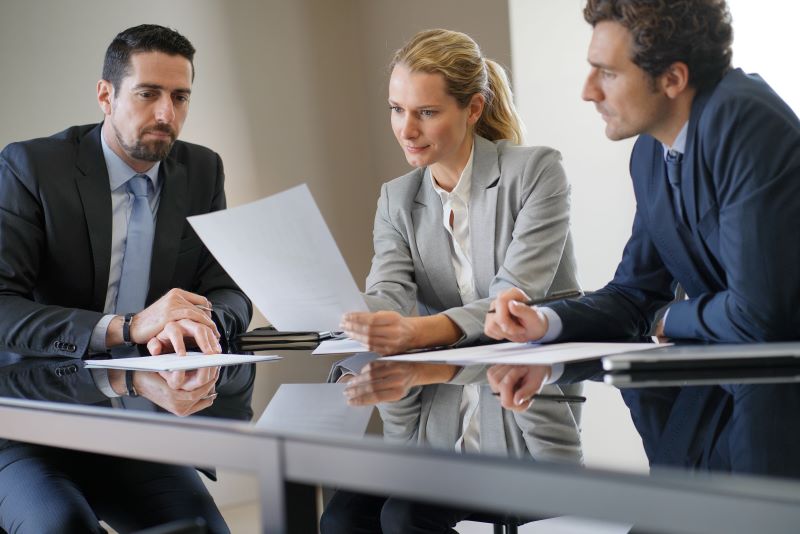 Why Choose Hagerman
Hagerman & Company has built our success not only on the quality of solutions that we offer, but also on the relationships we've built with our clients. To do this, we have adopted a comprehensive Customer Success strategy designed to drive increased long-term customer value, improve the customer experience, and ensure customer satisfaction. This philosophy is shared across our entire organization, including sales, marketing, service delivery, and back-office support.
As a solution provider, we offer the tools to make your company more efficient, productive, and most of all, profitable. We do this by offering best-in-class software paired with professional services delivered by an exceptional team of industry consultants, solutions engineers, and support staff.
Let's Talk Strategy
Hagerman & Company can customize a solution to meet your company's strategic goals. We connect, improve and automate efficient systems within your organization so you can deliver more innovative solutions to your customers.
Contact us today to schedule a business consultation.