Improve Business Outcomes with Agricultural Automation
Automate agricultural grain management. Enable the safe flow of grain throughout your facility with improved process visibility.
Hagerman & Company is uniquely qualified to customize a solution for your specific application.
Our Agricultural Automation Solutions enable:
A safer work environment with Hazard Monitoring
Improved visualization of your grain flow process
Reduced grain mixture errors
Simplified system configurations
Energy savings
Remote viewing and control
Overhead and production cost improvements
Example Projects:
Agricultural Industry
A large agriculture industry manufacturer needed an advanced, positive pressure ventilation system to protect livestock from airborne pathogens. The system forces filtered air out of a building, preventing unfiltered, outdoor air from entering the animal living areas that might otherwise be compromised from air leaks or open-air inlets in a negative pressure environment. This reduces the chance of exposure to airborne pathogens providing an effective solution for maintaining healthy air quality for animals.
Challenges:
Reduce overall system cost to end customer through energy conservation.
Design user friendly system for monitoring and maintaining building temperature and pressure.
Develop system maintaining balance between static and variable speed fans.
Capability needed to remotely diagnose and troubleshoot systems.
Solutions:
Developed program to operate static and variable speed fans according to user parameters.
Developed user interfaces and secure remote access control.
Designed and manufacture system UL control panels.
Maintain program version control remotely as a disaster recovery safeguard.
Grain Processing:
An agriculture grain elevator needed to enhance the transfer and storage of farm crops.
Challenges:
Update the control system to better facilitate ease of operations.
Eliminate human errors to prevent cross-contamination and under/over dispensed product.
Wanted remote monitoring.
Solution:
Designed a system to automate product transfer through the drying process to the correct silo storage.
Develop machine interlocks to remove human error of cross-contamination for different ag commodities.
Streamlines the loading/unloading of trucks to prevent over/under fulfilling through automation.
Installed remote access to control, monitor, and report system status via mobile devices or PCs.
Integrated Precia Molen bulk weigher control into PLC.
The following modules will only show up on dynamic pages, NOT this listing page.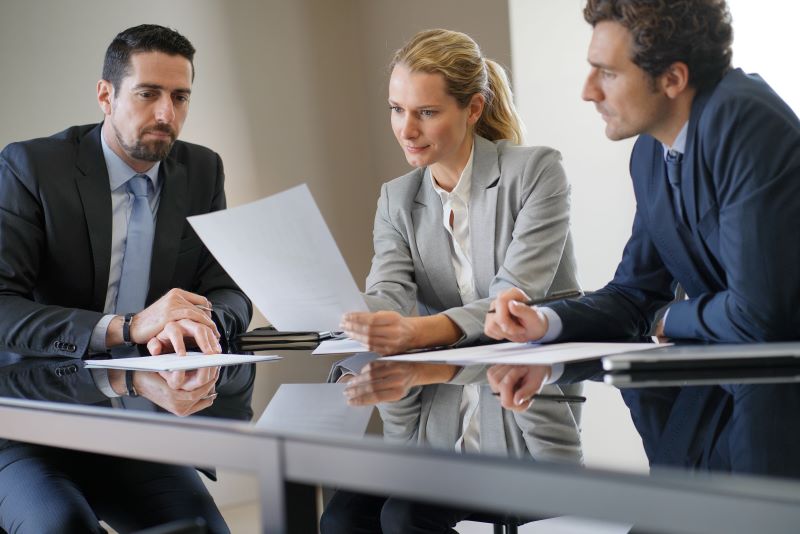 Why Choose Hagerman
Hagerman & Company has built our success not only on the quality of solutions that we offer, but also on the relationships we've built with our clients. To do this, we have adopted a comprehensive Customer Success strategy designed to drive increased long-term customer value, improve the customer experience, and ensure customer satisfaction. This philosophy is shared across our entire organization, including sales, marketing, service delivery, and back-office support.
As a solution provider, we offer the tools to make your company more efficient, productive, and most of all, profitable. We do this by offering best-in-class software paired with professional services delivered by an exceptional team of industry consultants, solutions engineers, and support staff.
Let's Talk Strategy
Hagerman & Company can customize a solution to meet your company's strategic goals. We connect, improve and automate efficient systems within your organization so you can deliver more innovative solutions to your customers.
Contact us today to schedule a business consultation.