Industrial & Agricultural Automation Solutions
Optimization and sustainability drive profits, and our team of experts deliver both. Drawing on years of real-world experience, our automation team can uncover the potential, design the solution, and implement the changes to increase bottom line profits from your manufacturing and agricultural processes.
In addition to industrial and agricultural automation solutions, we offer a wide range of design and implementation services to help you streamline processes and optimize uptime and throughput, including:
Risk Assessments and Safety Solutions
Industrial Automation Solutions
SCADA Implementations and Integrations
Agricultural Automation and Hazard Monitoring Solutions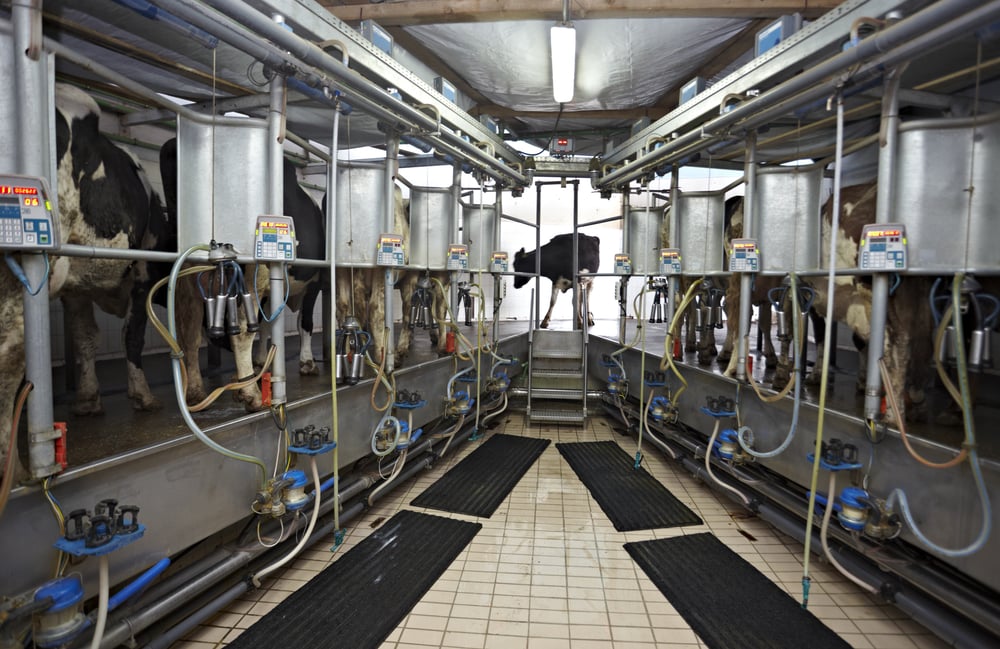 Hagerman & Company is uniquely qualified to customize a solution for your specific application.
Our Agricultural Automation Solutions enable:
Reduced time to market
A safer work environment
Improved quality
Enhanced flow and accuracy of production data
Streamlined production processes
Overhead and production cost improvements
Control System Customization Services
In addition to our assessment-focused consulting services for controls engineering, we also offer a variety of other control system engineering services. We consider costs, simple operator controls, and safe & reliable operation when developing our attractive designs.


Ensure a safe design with a UL 508A Certified control panel system. The Hagerman Industrial Automation team offers a custom, turnkey solution that includes design, electrical drawings and production of your control panels.
PLC & HMI Software Programming
Obtain higher quality, reliability, and efficiency by automating tasks with customized control manufacturing processes and functions requiring high reliability.
Controls System Design, Upgrades, and Integrations
Update, operate and/or automate manufacturing processes with monitoring and control for numerous process inputs and outputs.
Control Systems Backup, Restore, and Disaster Recovery
Ensure a rapid recovery of the controls system from any disaster, whether caused by cyber, natural or human-error incidents.
Controls Retrofit and Upgrades
Avoid the costs of new equipment and maximize financial resources by updating to modern controls on mechanically sound machinery.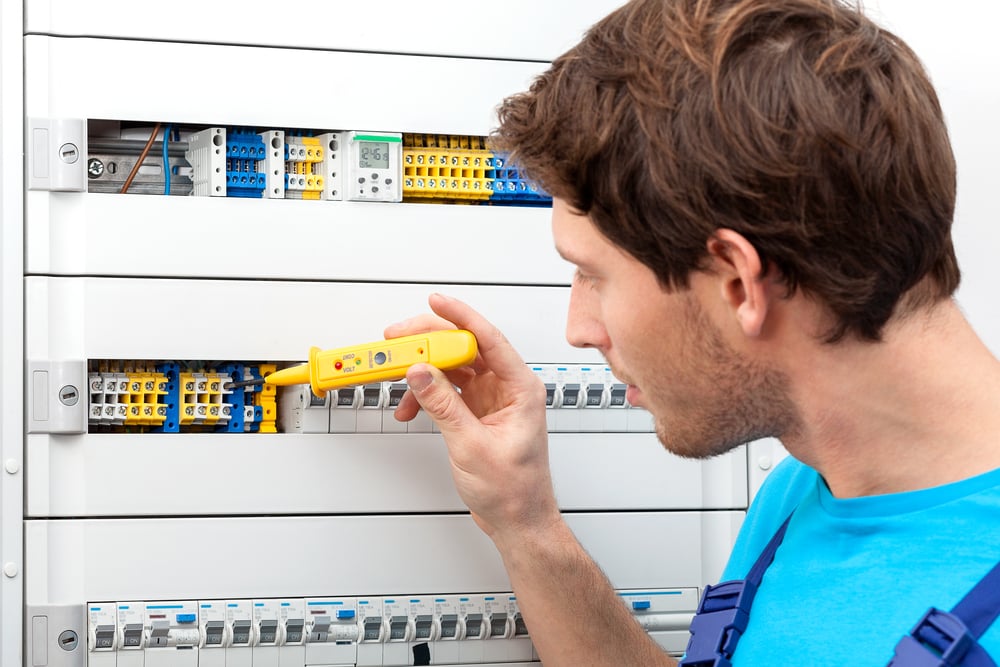 Hagerman is an experienced systems integrator with leading industry suppliers including:
Automation Case Studies
Learn how other companies have solved challenges and increased operational efficiency with Industrial & Agriculture Automation solutions from Hagerman & Company.
An agriculture grain elevator needed to enhance the transfer and storage of farm crops.

Challenges:

Update the control system to better facilitate ease of operations.
Eliminate human errors to prevent cross-contamination and under/over dispensed product.
Wanted remote monitoring.

Solution:

Designed a system to automate product transfer through the drying process to the correct silo storage.
Develop machine interlocks to remove human error of cross-contamination for different ag commodities.
Streamlines the loading/unloading of trucks to prevent over/under fulfilling through automation.
Installed remote access to control, monitor, and report system status via mobile devices or PCs.
Integrated Precia Molen bulk weigher control into PLC.

A large agriculture industry manufacturer needed an advanced, positive pressure ventilation system to protect livestock from airborne pathogens. The system forces filtered air out of a building, preventing unfiltered, outdoor air from entering the animal living areas that might otherwise be compromised from air leaks or open-air inlets in a negative pressure environment. This reduces the chance of exposure to airborne pathogens providing an effective solution for maintaining healthy air quality for animals.

Challenges:

Reduce overall system cost to end customer through energy conservation.
Design user friendly system for monitoring and maintaining building temperature and pressure.
Develop system maintaining balance between static and variable speed fans.
Capability needed to remotely diagnose and troubleshoot systems.

Solutions:

Developed program to operate static and variable speed fans according to user parameters.
Developed user interfaces and secure remote access control.
Designed and manufacture system UL control panels.
Maintain program version control remotely as a disaster recovery safeguard.

A major manufacturer of paper cups, paper containers, and plastic lids needed to automate and enhance their barcode labeling process for their finished packaging process.

Challenges:

Supervisory control system outages due to antiquated control hardware
Old PC's and servers with no back-up systems in place.
Massive loss of data due to lack of disaster recovery protocol.
Critical equipment was experiencing large amounts of downtime.

Solutions:

Designed robust industrial network to facilitate human-to-machine interfacing.
Integrated system analytics and machine reporting.
New design leverages redundancy to minimize risk to data loss.
System wide upgrade the current application versions.

Results:

Increased system uptime and vast reduction of machine downtime.
Increased process visibility.
Highly expandable for rollout to multiple locations and company growth.

---

Challenges

Customer requirements dictate updating of barcoding process for improved traceability.
Automation update required, due to customer barcode and date/time stamp requirements.
Minimize manual label applications.

Solutions:

Integrate solution to existing ERP system.
Add print and apply barcoding stations to automate labeling process.
Redesign conveyor system to accommodate material flow and barcode station throughput.
Integrated conveyers, scanners, conveyor scales, print and apply labeling stations and verify scanners to handle multiple assembly line products simultaneously ensuring each finished good was properly labeled.
Highly expandable for rollout to multiple locations and company growth.

Challenges:

An industrial packaging manufacturer needed to safeguard multiple workstations

Solutions:

Hagerman performed risk analyses on several processes, then designed and implemented solutions reducing human risk of injury to an acceptable level.

A manufacturer of rehabilitation & performance enhancing equipment asked us to upgrade their control systems and replace obsolete components in order to replicate their machinery while making it run more effectively, optimizing their service life, and reducing the overall manufacturing costs.

Challenges:

Servo driven components going obsolete and prices were increasing by more than 115%
Sourcing cost effective replacement parts.
System redesign to accommodate new components.
Facing major 10% product cost increases or shut down of product sales.

Solutions:

Found cost effective replacement actuator, with only minor engineering change to structure.
Upgraded PLC & HMI programming and control components to eliminate obsolescence challenges in future.
Hagerman designed & manufactured the control panel for reactive balance system.

A city's water treatment plant came to Hagerman with an immediate need of not being able to produce clean water.

Challenges:

Power outage caused loss of control program.
System was not capable of starting, immediate need.

Solutions:

Reinstall control program.
Modified program to accommodate recent electrical modifications.
Restart and debug.

---

Challenge:

System was not generating clean water, immediate need.

Solution:

Troubleshoot root cause through access to controller; modified PLC programming to get system up and running
Discovered system had pressure, but no water flow.
Discovered vapor lock causing no flow situation, problem solved quickly after.
Browse Industrial & Agricultural Automation Solutions