Assemble: Condition and Connect BIM Data
Condition and Connect BIM Data.
Keep projects on track. Condition and connect BIM data to design reviews, estimating, change management, scheduling, work-in-place tracking, and more.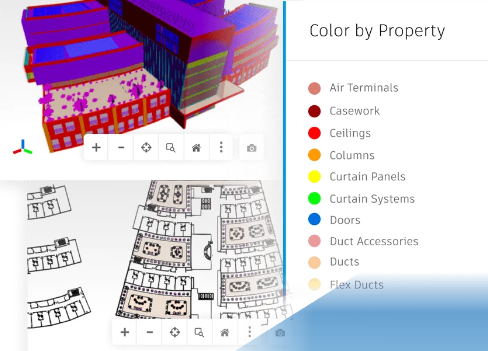 Improve model conditioning.
Make any design model construction ready. Group, sort, and organize your project information, then power your downstream workflows by enriching your model with metadata.
Review designs collaboratively.
Conduct more efficient, data-driven design review sessions using a cloud-based environment that gives all stakeholders access to project models.
Streamline model-based takeoff and change management.
Easily organize project data by user-defined parameters like bid package, locations, phases, WBS, and work activity codes. Understand, visualize, and quantify changes occurring within each design iteration. Easily identify what has been added or removed in the model and which quantities have changed.
Work-in-Place tracking
Make conditioned models accessible to your entire organization with a cloud-based platform. Then, organize models around relevant data and share views that are pre-filtered for the daily needs of the field team. Assemble lets field teams select model objects and update installation statuses. Connecting these statuses to model objects provides a visually rich progress report of completed work that is directly tied to the project quantities.
Capabilities
Tracking issues with BIM 360
Identify, track, and resolve project issues in a faster, more traceable way. Issues raised in Assemble are available in both Autodesk BIM 360 Issue Management and in Assemble.
Connect Quantities & Bid Forms
Quickly export quantities from Assemble and import them into bid forms in BuildingConnected.
Manage Project Schedules
Dynamically connect WBS and activities from Oracle Primavera P6 directly to your model in Assemble.
Report with Microsoft Power BI
Get fully interactive customizable reports and dashboards that help you drill down into the project data for improved project control.
---
Exceptional Training and Support
Hagerman Solutions Engineers prioritize customer success with every interaction. Hagerman Training classes are developed to give you the maximum value from your technology investment, and the Hagerman support desk delivers prompt, courteous assistance when you need help.
Course Catalog
View and register for upcoming Autodesk software training classes. All courses are virtual and taught live by Autodesk Certified Hagerman Solutions Engineers. Any course that is listed can be scheduled by request, and additional customized training courses are also available.
Hagerman Support Desk
Hagerman & Company Support provides critical technical assistance when you need help. Our certified Support Specialists act as an extension of your technical team and will help solve your issues quickly so you can get back to business. We deliver prompt, courteous assistance when you need help.
Customer Reviews
See what our customers say about working with Hagerman & Company
I have had so many classes over the years it's hard to recall all of them. Gary is unbelievably talented at speaking and ensuring all of us clearly understood and could replicate what was being taught. I'm sure you understand what an amazing employee you have on your hands. Thank you so much for this great training.
Made the material very easy to digest. Also tailored the course to the classes skill level so we were able to cover a few advanced topics.
Kevin has a great delivery and cadence for an often difficult body of work to deliver. Wonderful explanation and exactly the patience and demeanor to put up with engineers with our kind of questions.
The following modules will only show up on dynamic pages, NOT this listing page.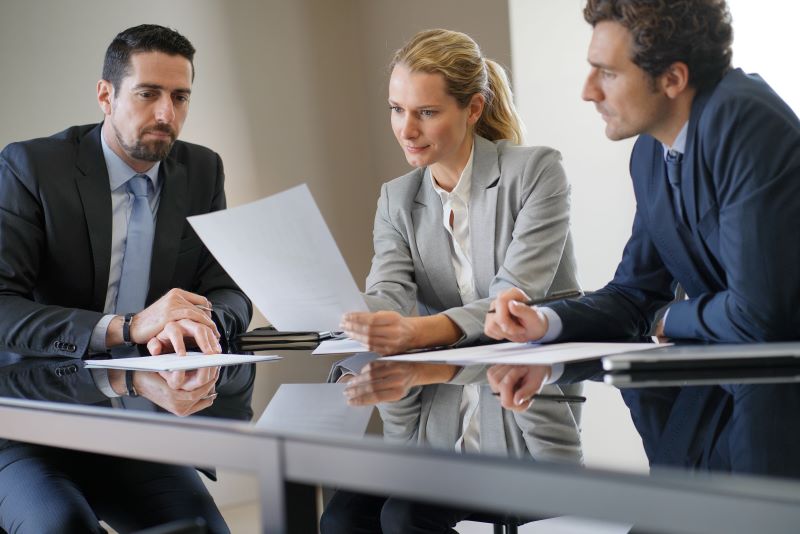 Why Choose Hagerman
Hagerman & Company has built our success not only on the quality of solutions that we offer, but also on the relationships we've built with our clients. To do this, we have adopted a comprehensive Customer Success strategy designed to drive increased long-term customer value, improve the customer experience, and ensure customer satisfaction. This philosophy is shared across our entire organization, including sales, marketing, service delivery, and back-office support.
As a solution provider, we offer the tools to make your company more efficient, productive, and most of all, profitable. We do this by offering best-in-class software paired with professional services delivered by an exceptional team of industry consultants, solutions engineers, and support staff.



Software to Tackle Your Most Ambitious Projects
Whether you need to shorten your design cycle, improve workflows, increase productivity or bring your product to market faster - Hagerman & Company offers world class software to get the job done.
Let us know how we can help.