Adept: Simple, Powerful Engineering Document Management Software
Adept engineering document management and workflow helps you find, manage, share and control engineering, CAD and business documents throughout their lifecycle.
Adept integrates with the world's most popular CAD and business programs, including AutoCAD, Autodesk Inventor, Solidworks, Microstation, and Microsoft Office.
Must-Have Features for Engineering Document Management
Adept is a simple, powerful engineering document management system that helps companies find, manage, share and secure business and design content across the enterprise. Adept streamlines business and engineering change processes, mitigates risk, and improves overall business results. The software is affordable, easy to use, and fast to implement.
Companies of all sizes use Adept to manage their critical engineering documents across departments or globally dispersed design teams. Adept's rich and comprehensive features are the foundation for a successful engineering document management system. Adept's capabilities are extensive and address the needs of many different people throughout the organization. Adept replaces the chaos of hundreds of nested folders on a network drive with a single, centralized repository of organized information. It ensures that all your electronic and paper documents, related email correspondence, and CAD drawing files are secure, accurate, and accessible to the right people at the right time.
Adept delivers the highest quality engineering document management support for multi-CAD and business applications, including AutoCAD, Autodesk Inventor, SolidWorks, Microsoft Office, MicroStation, Civil 3D, Architectural Desktop, and others. To see these features in action, visit our Demo Center.
Core Capabilities
Centralized Document Access
Full Text & Structured Search
Check In/ Check Out
Version Control
Audit Trail
Automated File Naming
Flexible Data Views
Attribute & Property Linking
File Relationship Management
Batch Publishing & Printing
Collaboration
Workflow Automation
Email Notification
Email Management
Transmittal Automation
Bill of Material Automation
Visualize, Markup & Compare
Native Document Viewing2D View & Compare Features
3D View & Compare Features
Office Viewing Features
Advanced Markup Capabilities
Integrations
AutoCAD-based Application IntegrationSolidWorks Integration
Autodesk Inventor Integration
MicroStation Integration
Microsoft Office Integration
Microsoft SharePoint Integration
Enterprise Business System Integration
Control & Administration
Integration with Active Directory
Batch Document Importing
Automated Updates & Upgrades
Scalability and Performance
Vault Replication w/ Binary Differencing
Performance
Reliability
Scalability and Multi-Site Optimization
---
Exceptional Training and Support
Hagerman Solutions Engineers prioritize customer success with every interaction. Hagerman Training classes are developed to give you the maximum value from your technology investment, and the Hagerman support desk delivers prompt, courteous assistance when you need help.
Course Catalog
View and register for upcoming Autodesk software training classes. All courses are virtual and taught live by Autodesk Certified Hagerman Solutions Engineers. Any course that is listed can be scheduled by request, and additional customized training courses are also available.
Hagerman Support Desk
Hagerman & Company Support provides critical technical assistance when you need help. Our certified Support Specialists act as an extension of your technical team and will help solve your issues quickly so you can get back to business. We deliver prompt, courteous assistance when you need help.
Customer Reviews
See what our customers say about working with Hagerman & Company
It was a pleasure to work with Hagerman & Company on this Adept upgrade project. This project was drawn out over several months due to our workload but Hagerman never lost track of where we were on the project. A pleasure to work with.
The following modules will only show up on dynamic pages, NOT this listing page.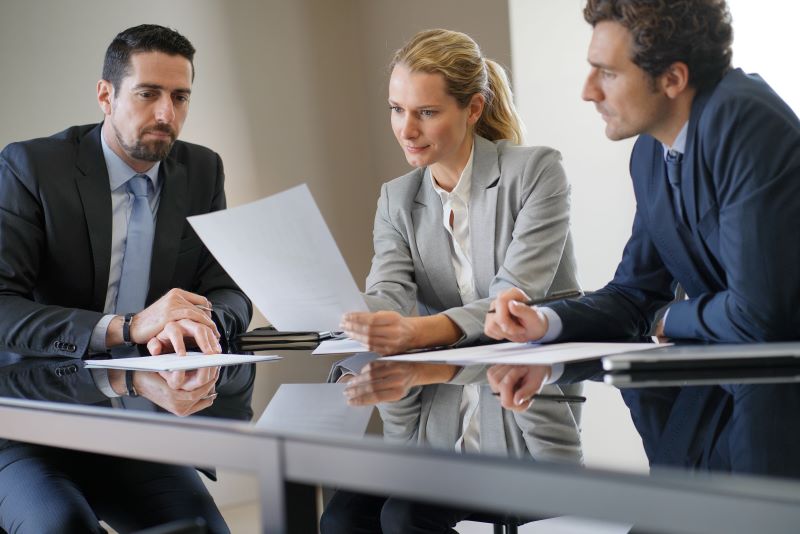 Why Choose Hagerman
Hagerman & Company has built our success not only on the quality of solutions that we offer, but also on the relationships we've built with our clients. To do this, we have adopted a comprehensive Customer Success strategy designed to drive increased long-term customer value, improve the customer experience, and ensure customer satisfaction. This philosophy is shared across our entire organization, including sales, marketing, service delivery, and back-office support.
As a solution provider, we offer the tools to make your company more efficient, productive, and most of all, profitable. We do this by offering best-in-class software paired with professional services delivered by an exceptional team of industry consultants, solutions engineers, and support staff.



Software to Tackle Your Most Ambitious Projects
Whether you need to shorten your design cycle, improve workflows, increase productivity or bring your product to market faster - Hagerman & Company offers world class software to get the job done.
Let us know how we can help.